Executive and Leadership Coaching
It's exciting at the top, but it can also be tough and lonely. Who can you confide in? When do you have time to think about what's important rather than what's urgent?
Coaching provides an honest, constructive, safe and invaluable space to think. We will hold up a mirror for leaders to reflect on their actions, decision-making and behaviour, keep them grounded in reality and give them feedback that perhaps no-one else dares to offer. You always need someone to tell you those uncomfortable truths; as professionals we're respectful, great listeners and will support and encourage you.
We utilise an 'inside out approach'; self-awareness is our starting point and assessing this can take a variety of formats according to individual needs.
We provide bespoke coaching programmes one-to-one or to teams. We'll help you get the absolute best out of yourself and your colleagues. We'll elevate your self-awareness, resilience and creativity to improve your overall performance.
For example: we might run a six-month programme of six coaching sessions. At the outset we may use a personality questionnaire and/or gather 360° feedback. After six sessions we take a pause, to take stock and reflect, before continuing or bringing the process to a close. In addition we offer intermittent 'laser sessions', which are quick chats to talk something through – say, to brainstorm an approach or issue before a meeting.
We know that every organisation is different, so we tailor the coaching to your specific corporate needs and the people involved.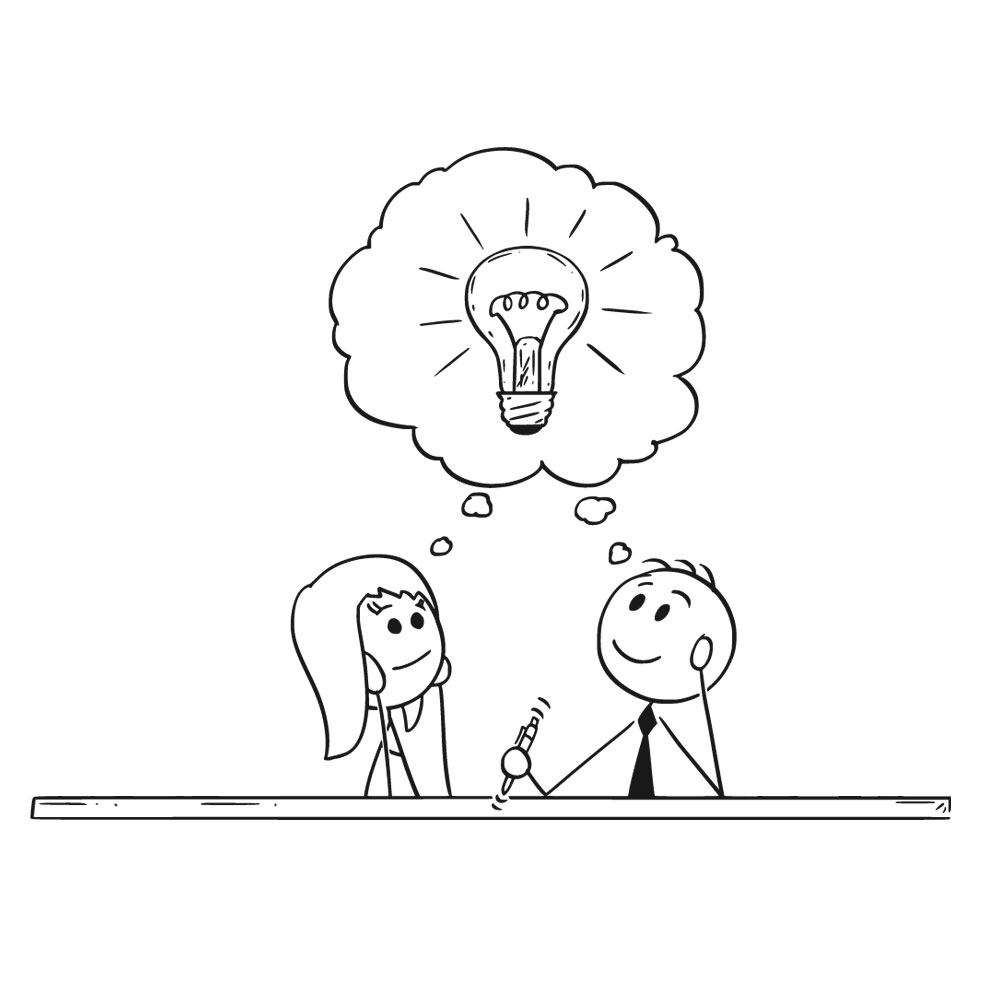 "Alex gently prods your thoughts and quickly picks up on salient points."

I've spent the last few weeks working really hard with the management team at VanKing Celkar Group Sp. z o.o. on hashtag#strategy and putting together our hashtag#vision and hashtag#values (the last bit turned out to be super easy). I will post more soon! Significant and hopefully positive changes ahead so we can put on the 6th gear in developing our business concept. Anything you can share about work you managed to get done during hashtag#lockdown? If you plan to work on your culture (that eats strategy for breakfast as Peter Drucker brilliantly put it), or you want to discuss the pressures of the current situation I thought it might be a good time to recommend my coach Alex Rickard. She's brilliant and helped me a lot with my ideas.
Jakub Sierzchala
CEO / VanKing Celkar Group Sp. z o.o.Poland
During my EMBA at Judge Business School, University of Cambridge, I have had the opportunity to work with Alex Rickard as my Executive Coach. The time spent with Alex has helped me significantly develop, when handling difficult situations and discussions both in a professional context, as well as on a personal level. During our sessions we analysed situations and used real life examples to identify various methods and techniques on how to approach the various issues and challenges in order to achieve the best possible outcome. This has proved to be extremely beneficial and I have already used these techniques in my workplace with great success. Furthermore, Alex has helped me structure my approach in various topics and apply critical thinking, and self-reflection in day-to-day tasks. Through this I have managed to put into perspective the behaviour I would like to exhibit as a leader in my organisation and I would like to see in my teams.
Christos Photiades
Director / ipH Iakovos Photiades Foodstuff Suppliers Ltd Cyrpus
As a trusted partner, Alex is an enormous support to my leadership team in developing their leadership capability and effectiveness. The impact of many small behavioural changes as a result of coaching on a one-to one basis with three of my team, is making a meaningful difference to their leadership effectiveness in a challenging business environment.
Julia Conway
EVP / Big Bus Tours, North America
Alex performed a culture and leadership review of our subsidiary 'Vera and John', a global business based in Malta. As the new Group CEO I wanted to identify how we could take a fairly adolescent culture to the next level. Alex rapidly and comprehensively identified the key issues and delivered them back to management in a way that gained their immediate buy-in and support. Plans were formulated as a result and a clear path forward; the output was a newly-energised management team, specific action plans and continued support from Alex and her colleagues with ongoing coaching.
Andrew McIver
Group CEO / Jackpotjoy Plc